Thanks to being the daughter of German-Egyptian parents and growing up in both countries, I have a multi-cultural background and possess an excellent command of German, Arabic, English and French.
I consider myself naturally curious and forward motivated.  My all-encompassing education and training in my field speaks for itself.
If you wish to know more about the different stages in my life, please click here

As a coach, I practice a "holistic" approach. That said, I will always look at your work and private life as a whole, irrespective of the issues at hand.
My work is about your path, your success, your life.
It is about you. I only accompany you as the professional you have placed your trust in. I respect your wishes, thoughts, and plans. And it is exactly for this reason that it is very important that you know from the start what I do and what my underlying guiding principles and values are. 
I would like to accompany and assist you in finding your own unique path – with the goal to discover a higher quality of life, and most of all, re-discover more vitality and the joy of life.
Michelangelo was once asked how he was able to create such wonderful works of art. "It's quite simple,", he answered. "When I look at a block of marble, I see the sculpture within it. I only have to remove the parts which do not belong.The master says:
" In each of us there is a piece of art waiting to be created. It is the centre of our lives and irrelevant of how much we deceive ourselves, we still know how important it is for the happiness in our lives. This work of art may have been buried by years of fear, guilt and indecision. But when we finally decide to clear everything away which does not belong there, when we no longer doubt our abilities, only then can we fulfil the task we have been given. That is the only way to remain honourable."

 (Paulo Coelho) 
A central concern in my work is that you, my client, grasp my methods of coaching and the teachings of human nature. I want to place in your hands the tools for reflecting on one's own role and the roles of others to enable having a deeper understanding with each other. I am convinced this leads to more tolerance, honesty, integration and greater appreciation. 
For me, success means experiencing happiness and fulfillment in what we do and not – as is often the case in today's society – simply linked to money, status or power. Thanks to my neuroscientific training as part of my master's degree (2015-2018), I can now understand people and myself better and look at decisions with a different focus and perception.
Further information on the topic of neuroscience and my education and activities in this regard can be found here
Values:

Integrity – Honesty  – Reliability  – a healthy Pragmatism

Principles:   

"Be the change that you want to see in the world." (Mahatma Gandhi)

"Do not go where the path may lead, go instead where there is no path and leave a trail." (Ralph Waldo Emerson) 
As a coach and consultant what is essential are trust, respect, and appreciation. I've come to learn that these values are vital as a basis for openness in order for personal development and constructive cooperation to be achieved.
Of travels, cinema and books
My job fulfills me a lot – but my decision to start my own business was also due to the idea of ​​jumping off the hamster wheel and devoting more time to enjoying life.
One of my great passions is traveling and foreign cultures. For me, enjoyment also means company with dear friends and exchanging ideas with interesting people – preferably over a good meal or after a visit to the cinema: I am a real "movie buff".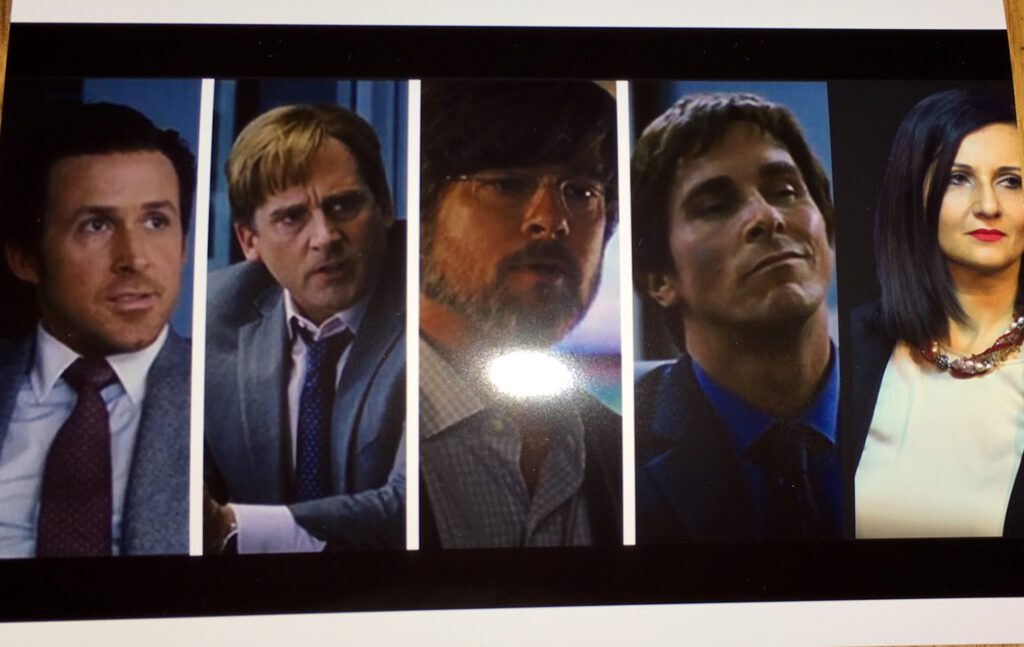 Literature has been another hobbyhorse since my English/American studies – with a good book I dive into other worlds wonderfully. I'm fascinated by people's stories (including biographies and historical novels), the ups and downs of the human soul – I'm particularly fond of crime fiction. Since my neuroscientific master's degree, I have also been fascinated by the topic of brain research.
I relax and recharge my batteries while hiking, dancing (Standard and Latin, Salsa, Mambo, etc.), cooking and drawing (sketchnoting).